KONYAALTI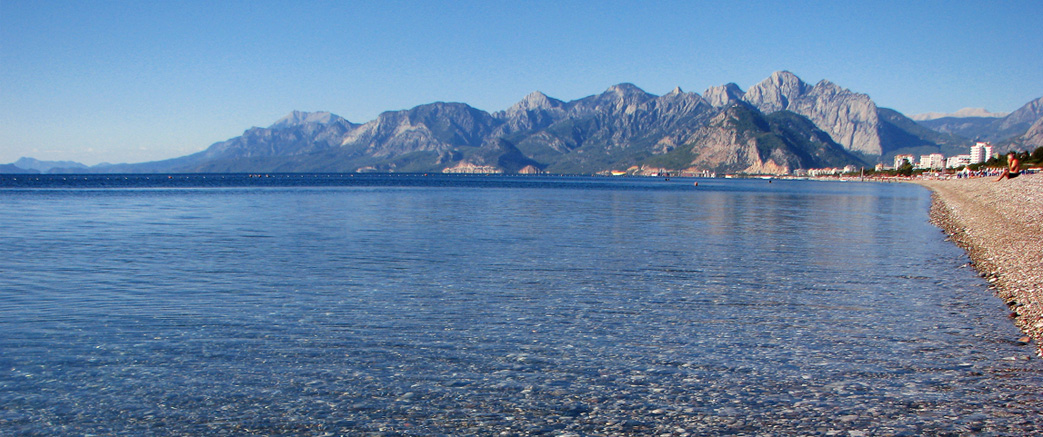 Regional History
Konyaaltı is a district in the Antalya Province, Turkey. The name "Konyaaltı" originates from the expression of "koy altı", which in the Turkish language means "the cove down the cliffs".

The district is situated beneath the old city of Antalya, and extends miles toward the west, with various kinds of beaches including sand and shingle. The water is a little cooler compared to other beaches in Antalya because of an underground creek flowing to the sea. There are modern underground facilities for aesthetic reasons[clarification needed]. Transportation is easy by means of buses. Destinations are reachable by foot as well.

Konyaaltı is located within the borders of Lycia according to Anatolian Civilizations settlement map. Lycia is bordered by Pamphylia. Olcia is the name of the city of Likya civilization, which is known to extend up to 30 BC, and the city in the Konyaaltı region.

Antalya's port is located in Konyaaltı. Also Konyaaltı is about 20 km away from Antalya Airport. There are many natural places in Konyaaltı. Some of the beauties of Antalya, (Boğaçayı and Çandır Çayı), koylar and many picnic areas are also available.